Walking is a great form of exercise but did you know that walking in woodland also has a lot of other benefits? Scientific studies have shown regular visits to woodland and being close to nature can reduce stress, ease tension and improve mental wellbeing.
We are very lucky to have some fantastic woodland walks in Cornwall that you can enjoy all year round. Each season provides a different experience; from seeing the flowers bloom in springtime to the trees turning beautiful shades of red and gold in autumn. So grab your trainers, walking boots or wellies and explore one of the following…
---
Tehidy Woods, near Camborne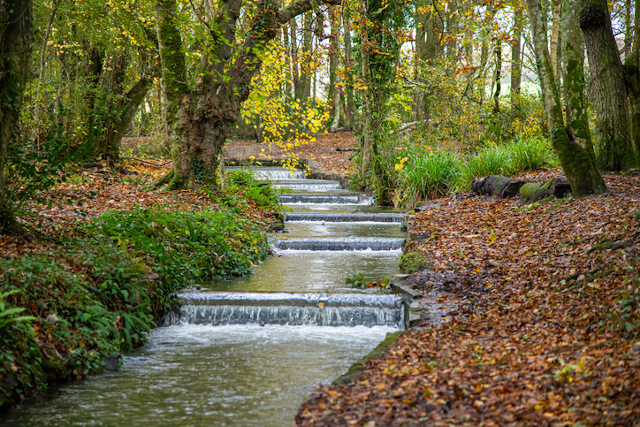 The largest area of woodland in West Cornwall, Tehidy has more than 9 miles of paths, as well as several lakes, a picnic area and café and visitor centre. The woods have set trails for dog-walkers, cyclists and horse-riders – plus a 'pink' trail, which follows a mainly level route and is wheelchair and pushchair accessible.
Tehidy is very popular with families and nature enthusiasts; see if you can spot the herons, swans and moorhens around the lakes.
There are several different access points to the wood and free car parks at East Drive, South Drive and North Cliffs.
---
Hustyn Woods, at St Breock, near Wadebridge
Hustyn Woods is a Forestry Commission woodland which joins onto the neighbouring Bishop's Woods. Hustyn is known for its Douglas Fir trees, some of which have grown to around 115 feet tall!
There are plenty of tracks and trails to follow, all of which are popular with both dog-walkers and cyclists. Parking is available at Polbrock car park, where there are picnic benches and access to the River Camel. Keep an eye out for a variety of wildlife along the river, including kingfishers and otters.
---
Kennall Vale Nature Reserve & Woodland, Ponsanooth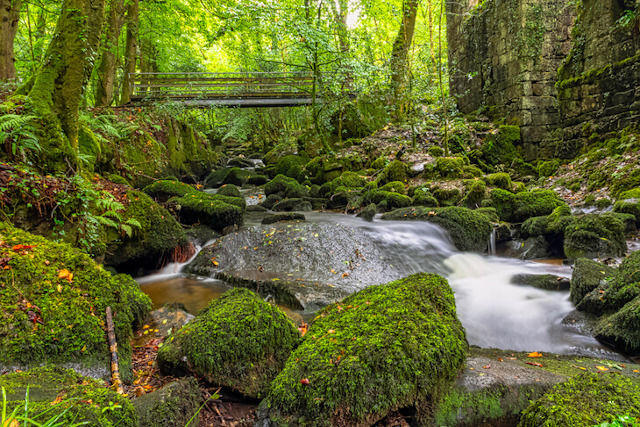 This little-known reserve, in a valley near Falmouth, is a magical place for a walk. Once the site of a gunpowder factory, it is now home to a water-filled quarry, babbling streams and mossy ruins of mill houses and waterwheels.
Kennall Vale is also home to all sorts of flora and fauna, including springtime bluebells, ferns, anemones, countless beech trees and pipistrelle bats.
Please note, there is no parking at Kennall Vale and visitors are advised to park in the village.
---
Kilminorth Woods, near Looe
An ancient woodland and Local Nature Reserve, Kilminorth is over 400 years old and is home to an assortment of trees including wild cherry, sweet chestnut, sessile oak and birch – as well as many varieties of lichens, ferns and mosses.
Due to its riverside location, Kilminorth provides ideal conditions for a wide range of birdlife; key species to look out for are kingfishers, curlews, herons, peregrines and little egret. You might even be lucky to spot one of the timid Roe deer who live here.
There are several access points to Kilminorth Woods, plenty of paths for walkers (one of which is suitable for wheelchairs), and a bridleway.
---
Cardinham Woods, near Bodmin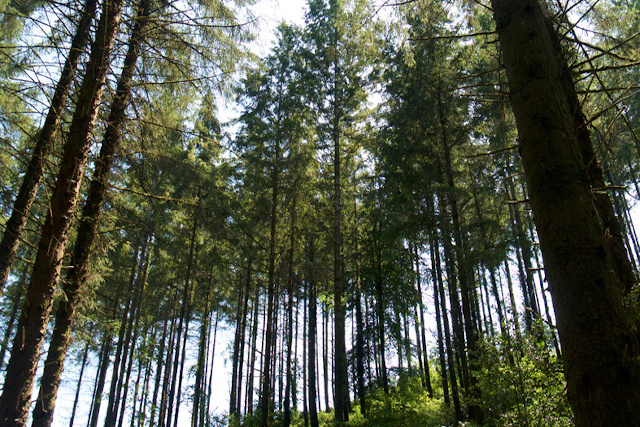 Very popular with families and dog-walkers, Cardinham Woods has four waymarked routes as well as many other winding tracks and a children's play area. Discover beautiful viewpoints, a mine ruin and a traditional clapper bridge on the children's Activity Trail. You can also hire bikes for all the family (available onsite) and cycle the 12km-long Bodmin Beast trail!
Cardinham also has a lovely picnic area – with barbecues during the summer – and a café which serves delicious lunches and homemade cakes. There is plenty of parking available, at £2 for up to two hours, or £3 for more than 2 hours.
---
Golitha Falls & Ancient Woodland, Fowey
Home to beautiful cascading streams, this picturesque wooded valley gorge is a National Nature Reserve with many important and rare mosses and lichens. Trees here include beech, sessile oak and ash – and smaller plants and wildflowers such as greater woodrush, bilberry, bugle and valerian all flourish here too. Wildlife is also plentiful at Golitha Falls; look out for buzzards, lesser horseshoe bats, fritillary butterflies and nuthatches.
There are a handful of trails through the valley, including a wheelchair-friendly route, and a large car park at the entrance of the reserve.