Customer Reviews
All our cottage reviews are based on customer feedback
Sea Views
Cornwall boasts some of the most exquisite coastline in the UK
Safe & Secure Payments
Flexible payment options for your peace of mind.
Book With Confidence
Over 48 years of experience in UK self-catering holidays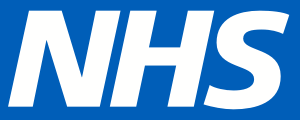 Proud to support the Homes For NHS initiative
We are proud to be working with thousands of our property owners to support the NHS in the fight against Coronavirus, by providing their staff with accommodation during the COVID-19 pandemic.
Want to help?
Existing property owners can register their interest in the Owner Portal.
Need help finding your ideal cottage?

Our offices are currently closed. We open today at 9am.
Holiday Cottages Across Cornwall
Welcome to Cornish Cottage Holidays. If you are looking for holiday cottages in Cornwall, then you are in the right place. We are a local company with nearly 50 years' experience in the self catering cottage holiday market. What we don't know about holiday letting in Cornwall isn't worth knowing! We want all of our guests to have a wonderful stay in Cornwall, so our friendly team are on hand to help with any aspect of your holiday. This includes recommending restaurants, giving insider tips on dog friendly days out and helping you to arrange special occasions.
Explore Cornwall
Cornwall needs no introduction. The south-westerly tip of the British Isles is heady mixture of rugged coastline, award-winning beaches, picture-perfect fishing villages and dramatic moorland. Head to the likes of Newquay, Padstow or Tintagel in North Cornwall, for world-famous surfing beaches, fantastic seafood and Arthurian legends. Falmouth and St Austell in the South, for maritime history and the fantastic Eden Project. Or why not visit St Ives and Penzance in the West, and explore the art scene?
Self Catering Cornwall Cottages
With over 600 self catering cottages in Cornwall, all inspected by ourselves, we are here to help you have the perfect holiday in Cornwall. We have a varied range of cottages for all your Cornish holiday needs. Romantic cottages for two for that special anniversary. Beachside retreats for a memorable family holiday. Dog friendly cottages that both you and your four-legged friend will love. Large houses for a big, family gathering. Many of which have additional features like hot tubs or swimming pools. Our helpful team of Holiday Cottage Experts are on hand to help you to pick a gem from our range of luxury and classic cottages.
Short Breaks in Cornwall
Cornwall is a great destination for a weekend away. Enjoy a few days surfing on the North Coast. Explore the tropical gardens of the South. Sample fresh seafood in Padstow. Spend your Saturday hiking the South West Coast Path, and your Sunday relaxing on a beach. A short break in Cornwall, is sure to leave you feeling rested and recharged.